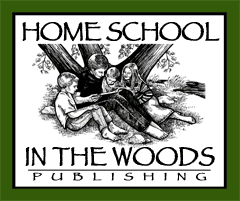 Home School In the Woods Publishing is a company established by the Pak Family. Amy Pak, mom the of Pak family, was looking for a way to teach history to her kids and make it interesting, She was afraid her kids would find history boring as it had been for her during school. She began by creating timelines and then finding classic and realistic timeline figures. Since that beginning the company has grown and offers a variety of history timelines, activity paks, activity based World and U.S. History studies, Lap Paks and more.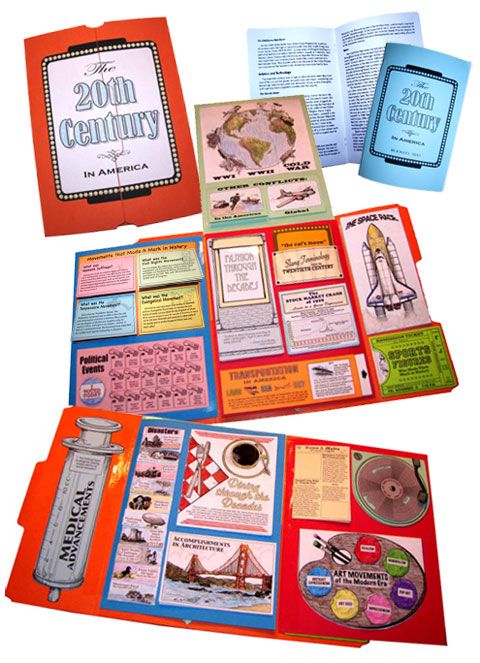 Grades 3-8
$21.95 Download version $22.95 CD version
The 20th Century in America Lap-Pak is a jam packed study on important events, discoveries and culture during the 20th Century. This is a complete "all-in-one" study. It includes a printable booklet with all needed reading material.
The projects are what make this study come alive. There are 22 projects included in this lap-book. They incorporate a wide variety of skills such as creative writing, drawing,and research. The masters are detailed and ready for printing. There are also detailed instructions for putting each project together as well as instructions for assembling the entire lap book.
The 20th Century was a decade filled with vast changes. This lap book chronicles those changes with projects focusing on a single topic. Accomplishments in Architecture and Various Medical Advancements are studied. Authors and their Literature are explored. Research authors such as Laura Ingalls Wilder or L. Frank Baum and others. Discover various movements within this century, such as the Civil Rights Movement and Women's Suffrage movement.
ClarkClan Experiences
We are a history loving family. Ben (11) and Rebekah (9) were just completing a study of American History. So when this review came out I decided it would be a great way to reinforce and review the history of the 20th Century.
One of the strengths of this study is the amount of detailed information included in the printable booklet. We were able to read a section, then work on the project for that topic. Some projects we could complete in a day, others took several days. We usually worked on this lap-book about 3 days a week.
I quickly found that printing the projects ahead of time made life a lot simpler. If I tried to print while we were working, it was a mess and I ended up frustrated.
The projects include very good instructions on putting them together. By reading, looking at the diagrams and pictures, even the most complex project goes together easily. Each project is different. The fashion project, looks like a closet. The medical advancements project is shaped like a needle. Some projects have the information printed on it, such as the Movements booklets. Others, such as the Wars project require the kids to write a mini-report.
Recommendation
This Lap-Book has been a study in contrasts for us. I (Mom) was excited to get started. I thought the projects looked fun and the history was fascinating. We would read the history portions out loud together, then work on the project. What I realized using this study was why I do not normally use Lap-Book type projects: my kids are not very excited by them.
Ben did each project as asked. He said he preferred to just listen to the information and tell it back to me. Coloring, cutting,and gluing are just not his favorite things.
Rebekah, who loves to color, cut , glue etc. had a hard time with this Lap-Book because she, should I say, marches to the beat of her own drummer. She does not always like to follow directions, or she plows ahead without listening to instructions and made mistakes so I had to re-print some things and have her do them over.
I think this is a very well put together, well thought out study. I was disappointed that my kids did not particularly enjoy it. I kept up with the study hoping they would get into it, but really they only had sparks of interest.
I would recommend Homeschool In The Woods Lap-books to anyone who has 1.) either never done a lap-book before, or 2.) already know they enjoy lap-book type studies. This would be a great study for the first-time Lap-book user. It is very thorough and detailed, yet includes great instructions for putting everything together. It would also be a great study for a seasoned Lap-Book user because it includes a wide variety of projects and makes it easy for mom to teach a fascinating history unit.

The Schoolhouse Review Crew reviewed three different products from Homeschool In The Woods. Visit the Crew Blog to read what they thought about their products.