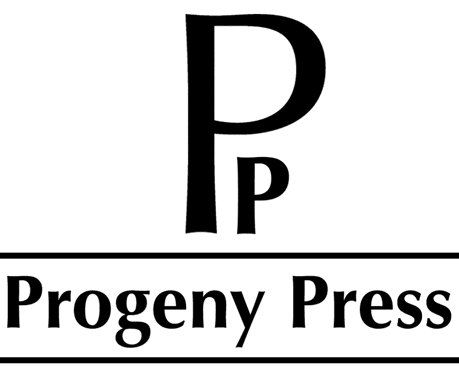 Progeny Press specializes in literature study guides. They offer over 100 guides ranging from kindergarten to high school. The guides concentrate on critical thinking skills, comprehension, literary analysis, and Christian application. Progeny Press also offers "everything literature". On their website you can find novels, study guides, and unabridged audio books.
The literature guides offered by Progeny Press teach well-written literature and help students develop and refine how they deal with man's philosophies in relation to God's Word. They equip students to understand writing and help enhance their reading enjoyment.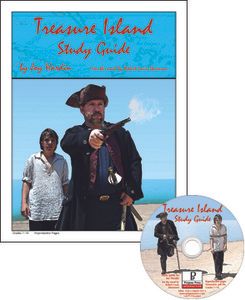 Written by Joy Hardin
Middle School age range 5th –8th grades
Adventure! Danger! Treasure! these are just a few of the many reasons that Treasure Island is an enduring classic book. The Progeny Press study guide will help your student go in depth into the book, pulling out various themes and bringing greater understanding to the material.
ClarkClan Experiences
Ben, 11, is the one who reviewed the Progeny Press Treasure Island Study Guide. He had been wanting to read Treasure Island and this was a good way to get him into it. I will say, this book is not for a struggling reader. The reading level that I gleaned from several places says this is about a 7th grade reading level. Ben is an excellent reader and has been reading through the book, although it is taking more time than other books, due to the difference in language from 1883 and today. I downloaded onto his I-pod an audio version of Treasure Island, so he could listen and read along, but he has not done that. He said he prefers to just read the book and then will go back later and listen to it. We found Treasure Island for Ben's Kindle reader. One reason I had him read this on the Kindle was so he could quickly find the definition for any unfamiliar word, using the dictionary feature.
The Treasure Island Study Guide (either the CD or download format) is an interactive guide. This means that answers to the questions can be typed into the actual study guide. Then saved and printed out, if desired, or just graded on the computer. We did not use this feature. I printed the entire guide out, comb bound it, and Ben used this as a "workbook". This was the best option for us as Ben was not tied to having to have a computer available to work on his Study Guide.
The first thing we did to start the study guide, was to read over the pre-reading activities and pick a few of the activities. We went over various coins, not in usage today. We looked at different types of ships and talked about how words change meaning over time.
Next, I had him take a couple days and read through Chapters 1-6. Then we picked up the study guide and worked through the Part 1 section. Ben did most of the work on his own, asking questions when he needed help. The first section is vocabulary, then there are comprehension questions, a Thinking About the Story section and finally a Digging Deeper. I let Ben take the study guide at his own pace, working on it for about 1/2 hour each day. When he finished Part 1, he then stopped and read chapters 7-12 for Part II and then completing the study guide. This approach worked well for us so the amount of information and questions in the study guide did not overwhelm Ben. We have continued on in the same manner and plan to continue until the end of the book.
Recommendation
I would recommend the Progeny Press Study Guides to others who would like an in-depth guide to good literature. They are very academic, no fluff and a lot of thinking involved. Because I had reviewed a Progeny Press guide with my older daughter, Sarah along with one for Ben, I knew I liked them (you can read that review here). So, when I received this review, I also bought a study guide for Rebekah, who is 9. She has been steadily working through the study guide for the book A Cricket in Times Square.This is a challenge for Rebekah, I think a good challenge, in that she can not just give quick one word answers, but has to process her thoughts to get them down on paper. This is hard for her, but we are taking it slow and she is getting it.
Many of the Schoolhouse Review Crew also reviewed literature study guides from Progeny Press. Visit the Crew Blog to read what they thought about their guides.