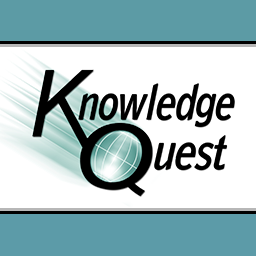 Written by Karla Akins
Published by Knowledge Quest
Age Range: Elementary through adult
$3.99 available from Knowledge Quest
Sacagawea by Karla Akins is from the Brave Explorers Every Child Should Know series. It is a fascinating look at the life of one of America's most heroic women in history. Very well researched, Sacagawea shows the trials and triumphs of a woman living in a time so different from our own. We cannot imagine the hardships, trials, tribulations, as well as the joys that Sacagawea went through while on the trip with the Corps of Discovery, yet this book brings them to life.
Sacagawea begins with some background on Sacagawea and how she came to be a Shoshone slave living with the Hidatsa. It describes her early life, then the beginning of her marriage and finally the bulk of the book is about the Lewis and Clark Corps of Discovery trip and Sacagawea's role during this important event in American History.
The book is 16 chapters and 112 pages long. It is available as an e-book with interactive links. These interactive links are truly amazing. There are hundreds of the links embedded throughout the text. When something unfamiliar comes up during reading, click on the blue word and it will take you to a web page with that information. For example, in chapter 2 click on the word "fire stick" and you will be taken to a website that describes the gun and its uses and history.
We used the interactive links extensively, but we found out quickly that we needed to read the chapter, then go back through, clicking the highlighted words and reading and or looking at pictures . By reading the chapter first, we did not lose the flow of the chapter, yet could still find the information about many different, interesting topics. One word of warning ,these can become "addictive" and you can find yourself an hour later with the kids still clamoring for more.
We have thoroughly enjoyed reading this book. It brought back many, many memories for us as we spent five years in Montana. We would regularly visit the Lewis and Clark Interpretive Center, as well as other sites, such as the Portage around the Great Falls. Reading the book, we could talk about how we had seen a Hidatsa bull boat, we had pulled a rope representing how much force it took to portage around the Great Falls, we had seen a replica of the iron boat that did not work. We could remember pushing the buttons to see how many interpreters it took to speak to the Shoshone.
I would definitely recommend reading this book. We used this as a read aloud book to supplement our history program. It is written at a level that about 3rd to (4th grade) could read on their own, if desired.
Visit the Crew Blog to read reviews from my Crew Mates about how they liked or disliked this book as well as the new app called Timeline Builder.