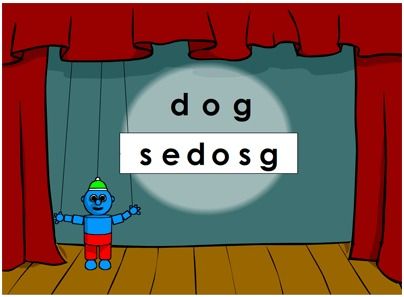 Reading Kingdom is an online reading program designed to teach kids to read to a solid third grade level. The program was designed by Dr. Marion Blank, who has spent over 40 years studying how kids learn to read.
The Reading Kingdom program teaches all six of the essential language skills for reading and writing. It differs from other reading programs by the skills it teaches and methods it uses. Instead of a phonics approach, kids are taught words. The words are then used to build sentences and the sentences are used to build paragraphs. Since phonics has so many exceptions to the rules and whole word methods leave kids floundering in the unfamiliar the Reading Kingdom program combines the two while teaching additional skills for reading success.
Reading Kingdom uses The Integrated Six Skill Method of Reading and Writing. The six skills of reading and writing are: sequencing, writing, sounds, meaning, grammar and comprehension. It also uses 30 custom books, which the children will learn to read all of the words before the book is presented. This creates a successful reading experience and a want to learn more.
The program begins by the student taking a placement test. The test is to determine where to place your child in the program. Reading Kingdom is a "kid-customized" program. This means that your child will only work on what they are ready for. There will be no more working on items that they already know as well as not having to work on things that may be too hard for them. They progress at their own pace.
Reading Kingdom has good parental communication. Parents can log-in and look at reports of how their child is doing in the program. They can see exactly where their student is in the program and what percentage they are getting right. These reports may be printed out, if desired.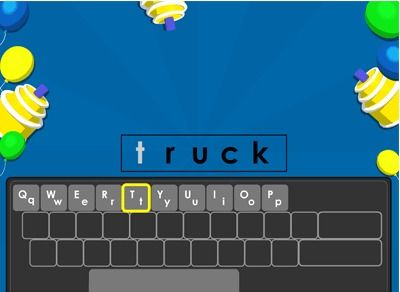 ClarkClan Experiences
Miriam, who is 8, was our tester for this product. She picked up the program very quickly and loved to work in it. I would log in for her and then she would click on the owl, and away she would go. She would complete at least one lesson, but usually two at a sitting. This would take anywhere from 15 –25 minutes depending on how many lessons she would do.
Miriam loved to get the little rewards when she collected a pre-determined number of points. This was a pass port that she could open and balloons would be waiting at the bottom. For each reward a balloon would float up and she could click on it to see the surprise that came out!
I found this to be a very engaging program for Miriam. She was always eager to play and thought of it more as a game instead of a reading program. We used this as her fun computer time during the day.
I think this program has helped Miriam specifically with her writing. It requires capitals and punctuation when typing which has helped her remember these in her pencil and paper writing. Because she already reads above grade level, this program served as a great supplement to help keep up her reading skills.
Recommendation
I would recommend this product specifically for kids that are just learning to read or who are struggling with reading. It is a gentle program that really appealed to Miriam.

Many of my Crew Mates also reviewed Reading Kingdom. Click on the banner above or here to read .