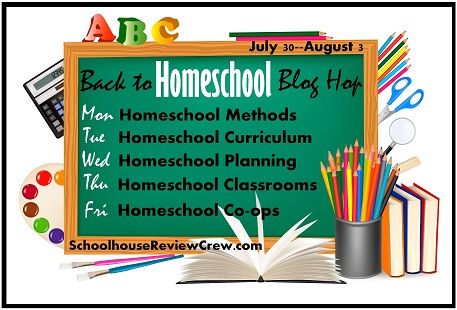 When I mentioned to Sarah that today's topic for the Back to Homeschool Blog Hop was planning she looked at me and said, "We plan?".
Do I plan? Yes. Do my kids know all my planning, probably not. To begin with, one of the reasons I love Sonlight is for the teacher's guide that has daily work scheduled out for me. Now obviously, not every program has this feature, and if you read yesterday's post, Sonlight is just one part of our curriculum, now. So I do have to plan out what I want done and when.
Yearly
To begin with, I do a general yearly overview type of planning. I pick out which major programs I am going to have the kids use. I determine if anything new has to be bought. While I have a lot of curriculum to pull out and just use, there are items I still need to buy. For example, last fall I decided to try Phonetic Zoo from Institute for Excellence in Writing for spelling for Ben and Rebekah. (As a side note, I LOVE this spelling program. It has worked wonders for Rebekah.)
I do not necessarily concern myself with getting a program "finished" within a year. We just use things until they are done, going as fast or as slow as needed. Consequently, this breaks down what I need to buy and spreads it out over the year.
Daily
Daily is where I have to do a bit more planning. When I just had Matthew and Sarah in school, Ben and Rebekah as toddlers/pre-schoolers, I tried out the Managers of the Home program. This touts scheduling an entire day out. This somewhat worked in our home, but I am not as disciplined as I should be for the schedule to work a its optimum. It also seemed like our day always had some type of "interruption" to it which would upset the whole system.
Matthew, was a kid who wanted his list of assignments daily, and then would work to get them done so he could go play. Sarah and Ben did well with mom telling them what needed to be done next. Rebekah, well Rebekah was a challenge at first. We spent the first two months of her Kindergarten year with a daily battle over some aspect of school.
What I discovered was that having a daily, set, school schedule for Rebekah stopped 90% of the meltdowns with which we were struggling. I came up with a school schedule that she and Ben would follow throughout the day. I did everything in 30 minute increments and even built into the schedule a "recess" time that my others had not needed. She thrived under this schedule system.
Now, at the age of 9, I give her a sheet every morning with what tasks I want her to complete. These include both school and chore assignments. She loves the act of checking things off her list as she finishes them. And, she knows she cannot be done with school until everything is checked off. For the most part, she does the assignments in the order they are given. The only thing I have changed over the past six months is that I have taken the specific times off the schedule. I just expect her to get it done, even if we have left the house for some reason, she can come home and pick up her list to finish.
I use the same system with Ben. He gets a sheet that looks pretty much like Rebekah's. They do many subjects together, so their lists tend to be in the same order.
For Sarah, I just give her a list of the subjects she needs to complete that day. I do not care what order she completes them. She has a tendency to "forget" an un favorite subject if I were to just leave her to her own devices. So I write down every subject and expect to see work at the end of the day. Since she uses Sonlight for her history/literature I simply put "Sonlight" on her assignment sheet and she looks up what needs to be done daily in the Sonlight schedule.
I have found that a little bit of planning goes a long way. We get way more accomplished when I have written down what needs to be done.
Thanks for reading how we plan in our homeschool. Don't forget to visit the other blogs participating in this Blog Hop.