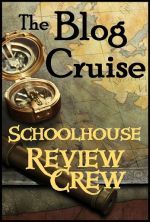 How are you going to homeschool high school? That is a question I heard over and over. The truth is, I didn't know how I was going to do it. But, I knew that it could be done. Now, we have graduated one and are in the midst of high school for the second. It can be done and kids do survive and thrive in the "real" world.
For high school, I go away from being the main teacher, to becoming more of a mentor/advisor. I find programs that work well for my kids to do on their own and then report back to me. I did this with Matthew and now am doing the same thing with Sarah.
For example, we use Sonlight as our core program. This is history and literature put together. In my kids younger years, I sit with them reading everything in the history portion to them and asking them questions about their reader books. Now for high school, Sarah looks at the schedule gets her history reading done and her literature reading done. Then she answers in complete sentences the literature study questions to turn in to me. For history, three days a week, I sit with her and go over her readings, asking the questions from the study guide. I like this method of independence, while still being able to get face to face and discuss issues and make history come to life.
I expect Sarah to get her math, which is done completely on the computer, done on her own daily. I can go in and check her grades and how much time she has spent working that day. If she is having trouble, I expect her to find a way to figure out how to solve her dilemma. This means that she has to ask for help from me (ha,ha, I am not a math teacher), her dad, another online source, a friend etc.
Every other subject is done in about the same manner as the cores of math, history and literature. I oversee, am here to answer questions, make sure assignments get done, and go over trouble spots. I read papers, critiquing and grading as I go. We keep grades in high school that we did not in the younger grade. This helps when it comes time to make a transcript for college.
Another big question about high school at home is sports. We have had two ways this has worked out for our family. While we were still living in MT, the homeschool group in Great Falls had an athletic director and a boys jr. varsity and varsity soccer team and a girls jr. varsity and varsity volleyball team. Matthew was able to play three years of varsity soccer before we moved due the the military. Sarah was able to play jr. varsity volleyball for one year before we moved. The town that we are living in now does not have any homeschool sports teams that we know about. But we did find one of the Christian schools will allow homeschoolers to play on their sports teams. So, Sarah is having a great time playing varsity volleyball this year.
And college, which is the big question at the end of homeschooling high school. "Can they go to and succeed in college?" My answer is yes, I have one that is doing very well in college. My mother says it is because of the way we did high school, expecting him to work on his own. Matthew in his first year did very well, doing all his assignments, with no prompting from me. In his first semester, he took 13 credits, then in the second semester he took 17 credits. I am amazed that he kept a 3.5 GPA for the two semesters while working 30+ hours a week.
While I was apprehensive about homeschooling through high school I have found it to be a rewarding experience. At this point in our lives, I can't imagine school any other way.
There are many ways to homeschool through high school. Visit the Crew Blog and read what other people participating in the Blog Cruise have to say about the way they get the job done.