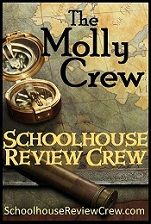 About the Product
Everyday Cooking is a collection of tried and true recipes and hints. Written by Vicki Bentley, a homeschooling mother of eight, who offers her "in the trenches" way of cooking. With an emphasis on whole foods, Everyday Cooking offers busy families easy to prepare, nutritious and budget conscious recipes.
ClarkClan Thoughts
We have had a great time using this cookbook. I liken it to opening your mother's favorite recipe box and finding all sorts of recipes inside collected as favorites over the years. In fact, when my mother was looking at the cookbook with me, we both kept exclaiming "we make that recipe".
The cookbook starts with a section for busy families. This section gives advice on how to get dinner on the table quickly by preparing items in advance. The breakfast ideas section gives alternatives to dry cereal and milk in the mornings.
Then the main recipes start which are divided into categories: Appetizers & Dressings, Bread & Grains, Main Dishes & Soups & Sides, Desserts & Snacks. The recipes contained in these sections are the bulk of this cookbook.
I came to the conclusion that the main reason I really enjoyed Everyday Cooking was because Vicki cooks like I cook. There were tips that I already use as well as picking up a few new ones. Every recipe we tried we enjoyed.
This dinner shows 'unstuffed cabbage" that we served with bread and watermelon.
Another favorite recipe was 'Cornstarch Pudding". This quickly became almost dangerous because it is so easy to make. My kids learned that it only takes about five minutes and they had warm chocolate or vanilla pudding.
Recently we were given fresh off the tree apples from a friend at church. So we pulled out the Everyday Cooking and looked to see if there were any recipes using apples. Sure enough, there was an "Apple Crisp" recipe. Rebekah had a great time making this for the family. And everybody had a great time eating it.
I think this would be an excellent cookbook for both new and experienced cooks. I liked that the bread section contained multiple color pictures to show each stage of what the bread should look like. This is a great help to someone who is just beginning to learn bread baking, as well as more experienced using a new recipe.
The ending sections contain valuable information on meal planning, grocery shopping, kitchen equipment and more. Learn how to make a menu for a month of meals, then make a grocery list to go with that menu. I found the article on slow cookers versus pressure cookers to be very interesting. I have never used a pressure cooker, but may have to look for one.
The only thing to remember that may be a little frustrating using this cookbook, is that these are family recipes. This means that the instructions can vary in their depth depending on the recipe. Some cooking experience is helpful.

Many of my Schoolhouse Review Crew Mates also reviewed Everyday Cooking. Visit the Crew Blog to read their reviews as well as the reviews of another Everyday Homemaking book called The Everyday Family Chore System.
Disclaimer: As an Independent contractor for The Old Schoolhouse and member of the Schoolhouse Review Crew I received an Everyday Cooking e-book for free from Everyday Homemaking in exchange for my honest review of their product. All opinions given are mine and/or my children's