Music Lessons Online, I Pad or DVD
Ages 3-7
Child Paced
Engaging Video
Fun Characters
Music Theory
6 levels of Kinderbach are available
Visit the Kinderbach website for a free trial.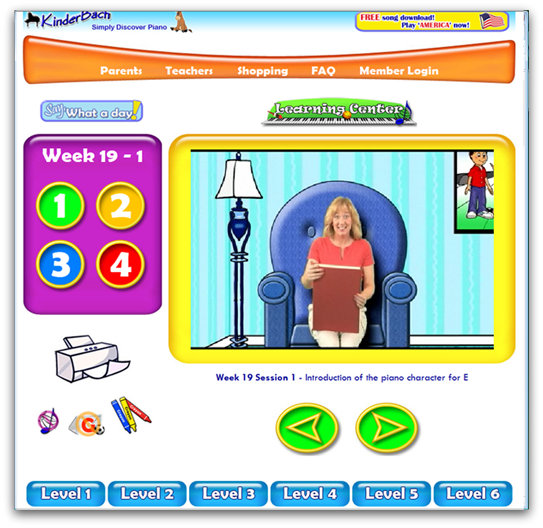 Kinderbach teaches note reading, rhythm, singing, and composition. Using engaging video, with memorable characters, Kinderbach provides a slow and gentle, but thorough approach to beginning music education.
Cost
Online Access: $19.99 a month or $95.88 annually comes with PDF downloads for the workbooks
DVD packages include a CD with the workbook pages. DVD's are a great option for those with slower internet. Super Starter package is $55.95. Many more DVD packages are available here.
One Day online access is $5.95
Kinderbach is offering a coupon code for TOS Blog review readers. Use the coupon code TOScrew2012 to receive a 30% discount.The coupon is good until 2/3/2013.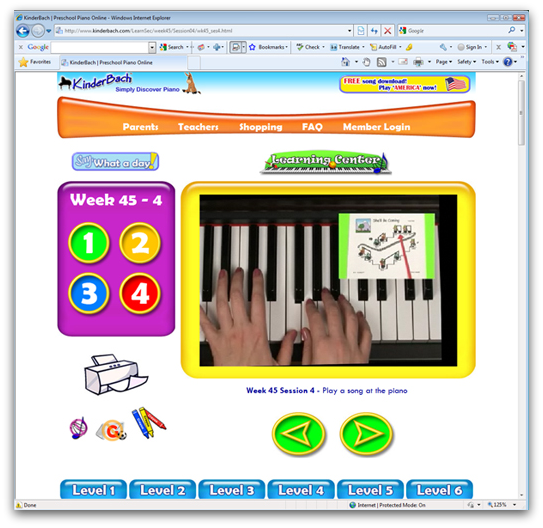 ClarkClan Thoughts
We had the pleasure of reviewing Kinderbach last school year. Ben and Rebekah really enjoyed the program. This year, Ben decided he was a little to old for it, but Rebekah has enjoyed the program again. She enjoys watching the videos, coloring the activity book and playing her rhythm instruments. Rebekah also takes traditional piano lessons and Kinderbach has helped to reinforce what she is learning.
I think Kinderbach lessons give kids a great foundation in music. It is a gentle, fun approach to music theory and ear training. Rebekah was older than the recommended age, yet she still enjoyed watching the videos.
If I had kids in the recommended age range, I would seriously consider buying this program. I love how the video's are slower paced, not frantic. Karri Gregor is very animated and engaging. The characters that are introduced are fun and memorable. Rebekah will still talk about Dodi the donkey and his house between the two black keys. Karri Gregor has a unique "pre staff" method of teaching music notation that gets kids learning to read music off paper and playing songs almost immediately.
The only supplies you will need to provide are a few craft items, crayons and a keyboard. You do not need a full piano. The Kinderbach website states that an electric keyboard will be just fine, the less bells and whistles the better. We used a full size keyboard and my laptop to watch the lessons.

Many of my Crew Mates also reviewed Kinderbach. Visit the Crew Blog to read what their experiences with the program were.
As an Independent contractor for The Old Schoolhouse and member of TOS Homeschool Crew I received a trial of Kinderbach for free, in exchange for my honest review of their product.