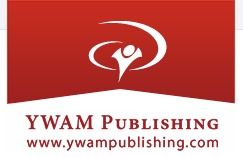 Youth With a Mission publishes a series of books called Christian Heroes Then and Now. These book are written by Janet and Geoff Benge. They tell the fascinating lives of many different missionaries to various countries around the world. There are 41 books in the series starting with missionaries from the 1700's all the way up until 1940.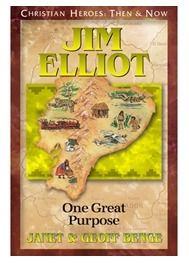 By Janet and Geoff Benge
Ages 10+
$6.99 Book
$7.49 Unit Study Guide
ClarkClan Experiences
Christian Missionary biographies are a genre that we like to read. Learning about the trials, tribulations, and joys that missionaries go through is fascinating for us. One of the best series of books that we have found of this genre is the Christian Heroes Then and Now series.
These books are well researched and engagingly written. I like that they start at the beginning, when and how each missionary decided that this was the path they wanted to take. The series does not shy away from presenting hard topics: beatings, imprisonment, death, but presents them in a matter of fact, dignified manner. Nothing is graphic, but the whole, real story is told.
The Unit Study Guide follows the book and provides activities for further learning. There are a variety of activities to fit all learning styles. They fit a variety of ages and skill levels. Comprehension questions help to see if kids are understanding what they are reading. Arts and Crafts, creative writing, hands on activities, essay, audio visual activities round out the study.
We were sent the book, Jim Elliot : One Great Purpose and the Unit Study Guide to review. Jim Elliot was a missionary to Ecuador in the 1950's. HIs parents had made sure that their children had many interactions with missionaries. Jim was intrigued by these missionaries and decided he would like to be one. The first part of the book chronicles his early desire to be a missionary and the training he received.
When Jim first began his missionary journey in Ecuador, he was not married. In the book, we are introduced to his wife and how their courtship went. It is hard to imagine today, just how little communication there was in the 1950's. A radio that you called on once a day or less to talk with the outside world. Dangers abound in the jungle from weather, to animals to the people you are trying to reach with the Gospel. But Jim and his wife Elizabeth persevered. They were blessed with a daughter, Valerie.
The primary native group that Jim was reaching out to were the native Quichua Indians. The Elliot's started a school, taught the natives the Gospel and lived among them in peace. Jim and four other missionaries had heard stories about the savageness of another native group, the Auca Indians. They decided to find this tribe and bring them the Gospel of peace.
The Aucas were known to be brutal, killing anyone they had a disagreement or a feud with. As a result, they were a fairly small tribe, but very much feared. Jim and four other missionaries carefully planned an expedition to go to this tribe with the Gospel of Christ. In the process, all of these missionaries were killed. This is the legacy of Jim Elliot, martyred for Christ.
Recommendation
I would highly recommend the book Jim Elliot: One Great Purpose as well as the Jim Elliot Unit Study guide. We have enjoyed reading the book and following the activities in the guide. I like having the comprehension questions so I can tell if my kids are understanding what they are reading. I usually ask the questions out loud instead of writing them on paper. This gives us a good chance to discuss what is happening and I can see if they are having trouble processing what is going on in the book.

Visit the Schoolhouse Review Crew blog to read what my Crew Mates thought of this book as well as George Washington: True Patriot.